Impressions Matter: The Power of Promotional Products – Part 1
Although many marketers have started leveraging digital marketing to create or increase brand awareness, promotional products — items with an advertiser's logo or message — remain to be one of the most powerful methods of marketing that can deliver amazing results.
Simply coming up with promotional products to give away, however, is not enough. You will need to choose one that suits your business and will resonate with your target audience.
Ownership of Promotional Products
The 2019 Ad Impressions study shows that 89% of consumers in the United States own at least a promotional product that falls under the writing material category.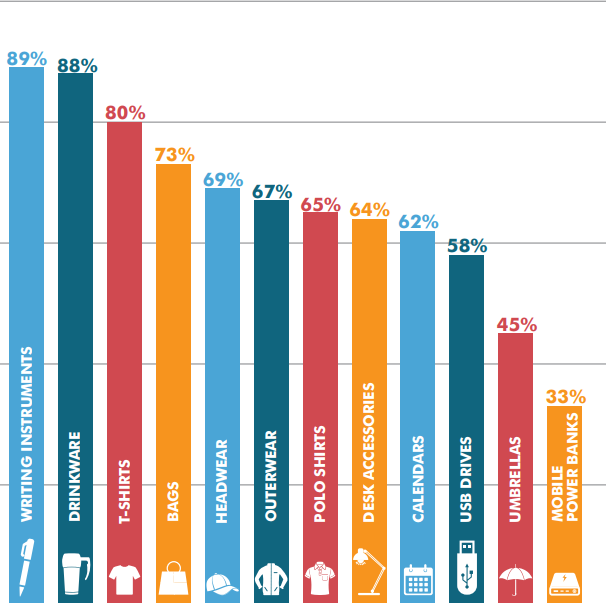 With 9 out of 10 consumers reportedly owning promotional items from all categories, measuring the impact and impression of these items towards an advertiser provides strong proof of how it garners impressions for a brand's identity and awareness.
READ MORE >>
---